Skip Navigation
Website Accessibility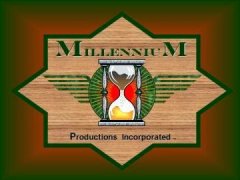 Millennium was founded by Jim Patrick and has been around since 1990 and originally represented Jim Patrick and his broadcast partners' radio and speaking ventures.

Over the years it has morphed into a holding company and is now involved in Agribusinesses, consulting services, hospitality and lodging ventures, wedding and event centers.

Yet, Millennium is still in the broadcast and entertainment businesses and still represents Jim's occasional speaking gigs, DJ gigs and now his interests as a co-author of the Blood Profit$ series, which we have hopes will make its way to your home or even the big screens.

Millennium is a family-owned business; it is not a multimillion-dollar corporation, but remains true to its original intent...
To serve, inform and entertain the public.